Mining Cables
Mining Cables (ICEA & CSA Standard)
Portable Power Cables
Portable Welding Cables
Mine Power Feeder Cables

Mining Cables (AS_NZS Standard)
AS/NZS 1802:2003 Reeling & Trailing Cables
AS/NZS 2802:2000 Reeling & Trailing Cables
AS/NZS 1972:2006 Cables

Mining cables(VDE Standard)
Cables for Underground Mining
Cables for Open-cast Mining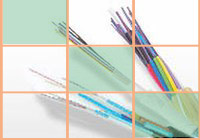 Mining Cables
Welcome to Caledonian dedicated web site for Mining Cables, Developing cables with greater performance, studying new insulation methods, testing increasingly efficient shielding, in our quest to achieve absolute quality: it is important to know our work contributes to improving the work of others.
When it comes to choosing mining cable, only the best will do. At Caledonian, we're here to support your needs, offering over 30 years of quality, reliability and innovation.
Our dedicated product engineers understand the special requirements needed for cable used in the harshest of mining environments.
So, whether you need cable for open pit mining or to transport power deep into a mineshaft, just look to Caledonian to meet your most discriminating needs.

Caledonian has been respected for its high standards of quality, excellent service level, competitive pricing and a unique and innovative spirit. With our latest technologies, we are both inspired and well-positioned to meet the changing needs of our customers. We have the resources to diversify and to enhance our product lines and services. We understand the need for change and with our accurate planning we are ready for the future and the promise of new marketing opportunities. Our tradition of growth through excellence is assured.